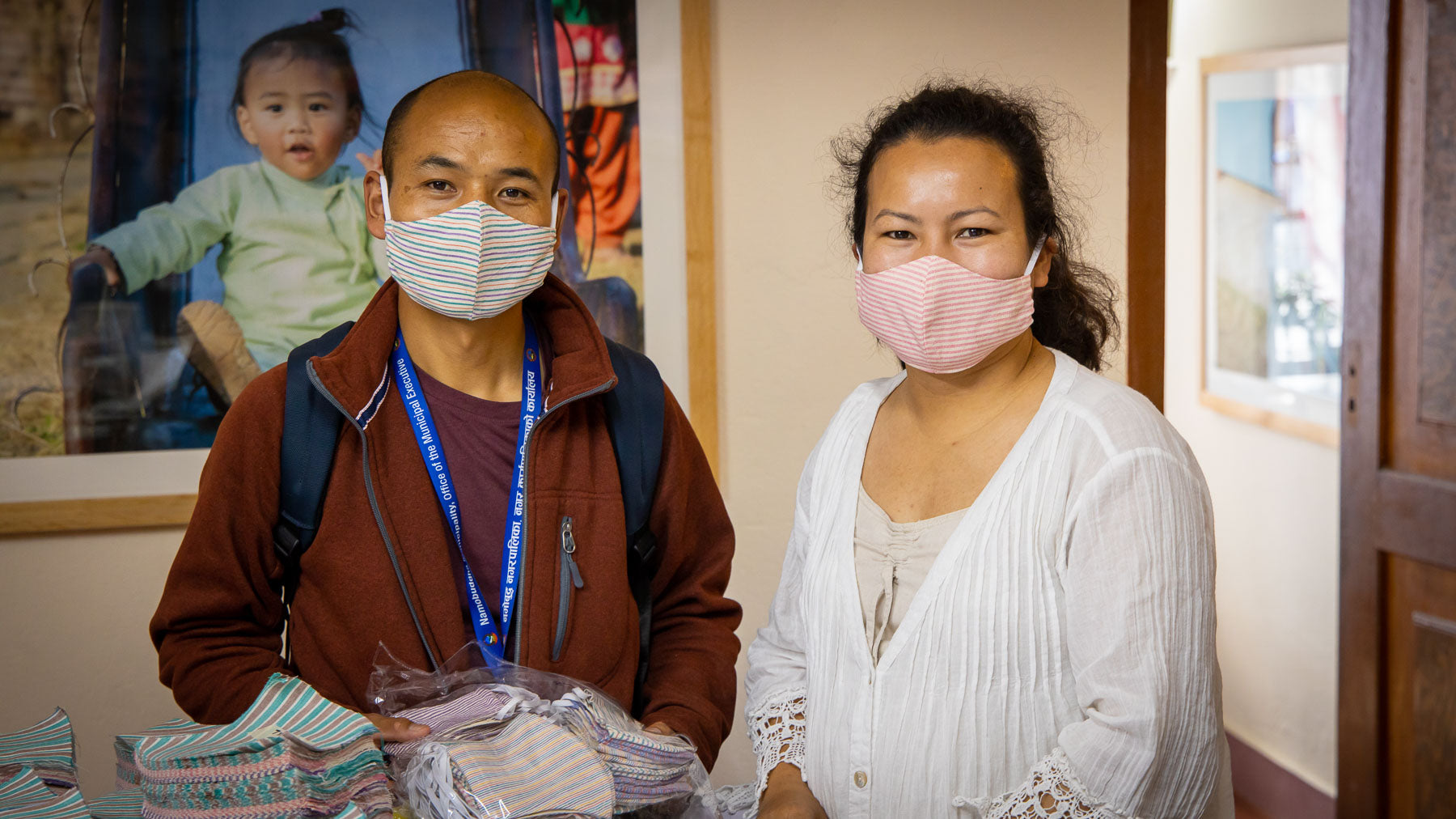 The Nepali Times - Kokroma creates jobs during lockdown
Keeping our hearts open in a lockdown
How a private initiative kept helping fellow-Nepalis in need during the COVID-19 closure
Nepali Times Article by Gary Wornell 
"Early in February 2020 I left Kathmandu for a five week work trip to Europe at a time when the COVID-19 pandemic had registered less than 30,000 cases worldwide. It was becoming more of a news item, but in Europe there were only a handful of cases, and it seemed at the time that there was little to be concerned about.
Before I left, I would take my daily walk around Boudhanath Stupa, a haven for thousands of visitors a day from around the world, including many Chinese rubbing shoulders with locals doing their circumambulations, and of course me. On the 6 February, I took the first of 10 flights, transiting through seven international airports, that would eventually bring me back to Nepal on 12 March, just two days before Nepal stopped issuing visas on arrival to visitors.
In those five weeks as the virus started to spread around the EU, I spent time in Finland, Istanbul, Latvia, Denmark, Ireland and the UK coming into contact with thousands of people in airports, planes, and shops. It never occurred to me that I was coming in close contact with thousands of people, it was the norm. I was, as most people were in those days, quite unaware of the risk I was facing."
Read the Article here: Keeping our hearts open in a lockdown