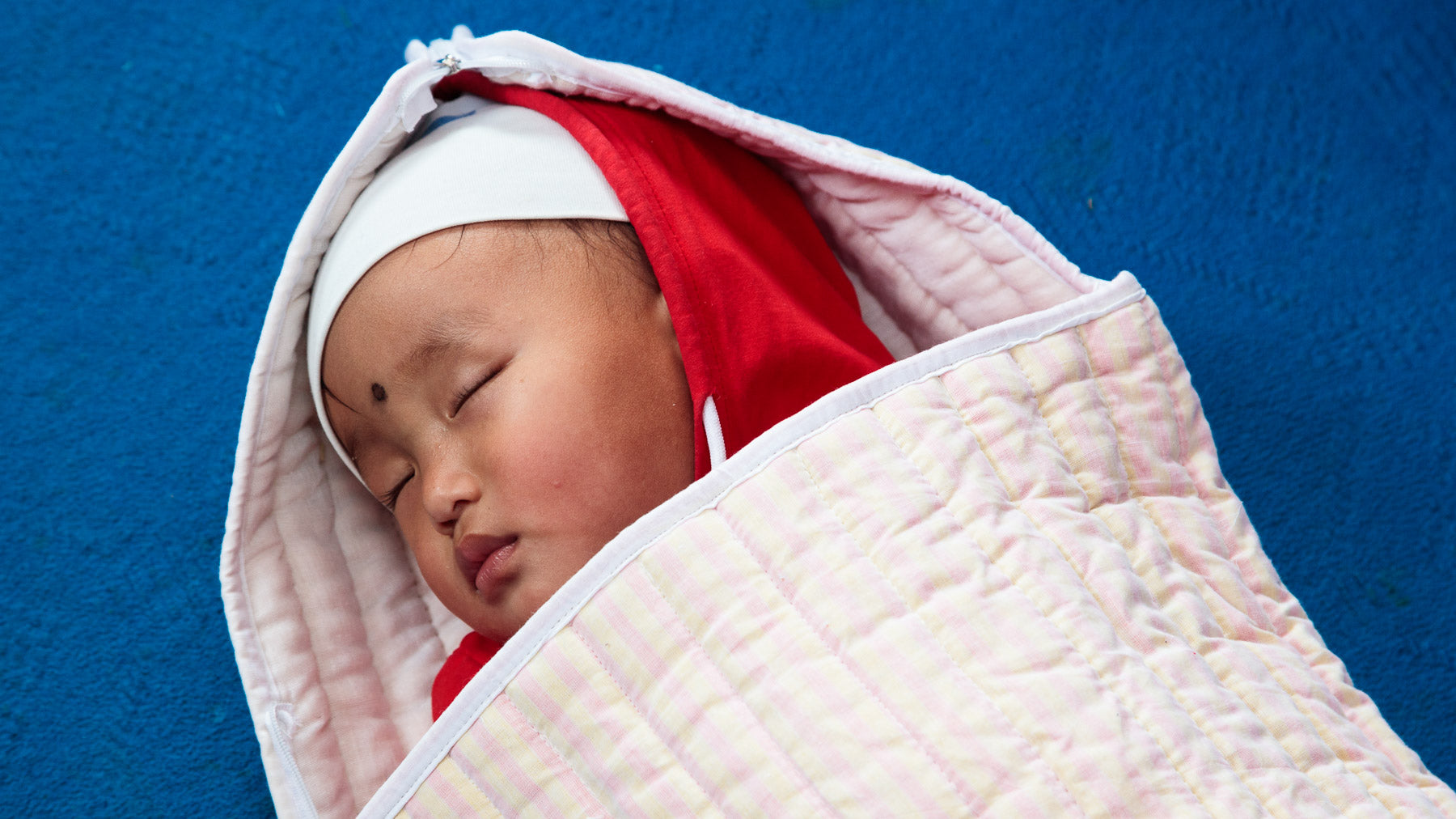 Rewati Gurung - Founder of Kokroma
Inspired by Finland's Baby Box
Inspired by the Finnish baby Box - Rewati Gurung created Kokroma
- a Nepali Infant Clothing brand dedicated to providing employment for
marginalised women and skill training for prisoners
Easy Wash - Easy Care
Getting the best out of Kokroma's fine fabrics.
Here are a few tips we think will help you in the care and maintenance of everything in the Kokroma. Not all our products come with washing labels so following the recommendations below will help maintain the softness and quality of the fabrics.  
Keep the temperature low at around 30-40C (86-104F). Higher temperatures might cause the fabrics to shrink and may not fit your baby.
Our clothes are raw cotton and they will get whiter and softer the more they are washed.
Most of our clothes and bedding are made from 100% Cotton. They can be either hand or machine washed using baby-safe detergents. Make sure they are hypoallergenic - fragrant and dye free. 100% organic soap products like the Nepali Soap nut are now available and Kokroma recommend these as the safest for your baby. 
We don't recommend using bleach on baby clothes, but if that is the only solution for stubborn stains, then give it a try. Make sure the garment is washed and rinsed very thoroughly, and if your baby has a skin reaction next time it is worn, then stop using bleach.
We hope these tips help you keep your Kokroma products in the best possible condition. 
HAPPY WASHING